Running Time : 96 minutes
produced by Aomys, K'ien Productions & FTV nouvelles écritures

A series of Valérie Lemaître
Directed by Michelangelo Marchese
Starring
Valérie Lemaître (Jo), Muriel Bersy (Angèle), Marie-Hélène Remacle (Marie-Pascale), Monia Douieb (Aïcha), Françoise de Gottal (Chen), Catherine Grosjean (Cherry)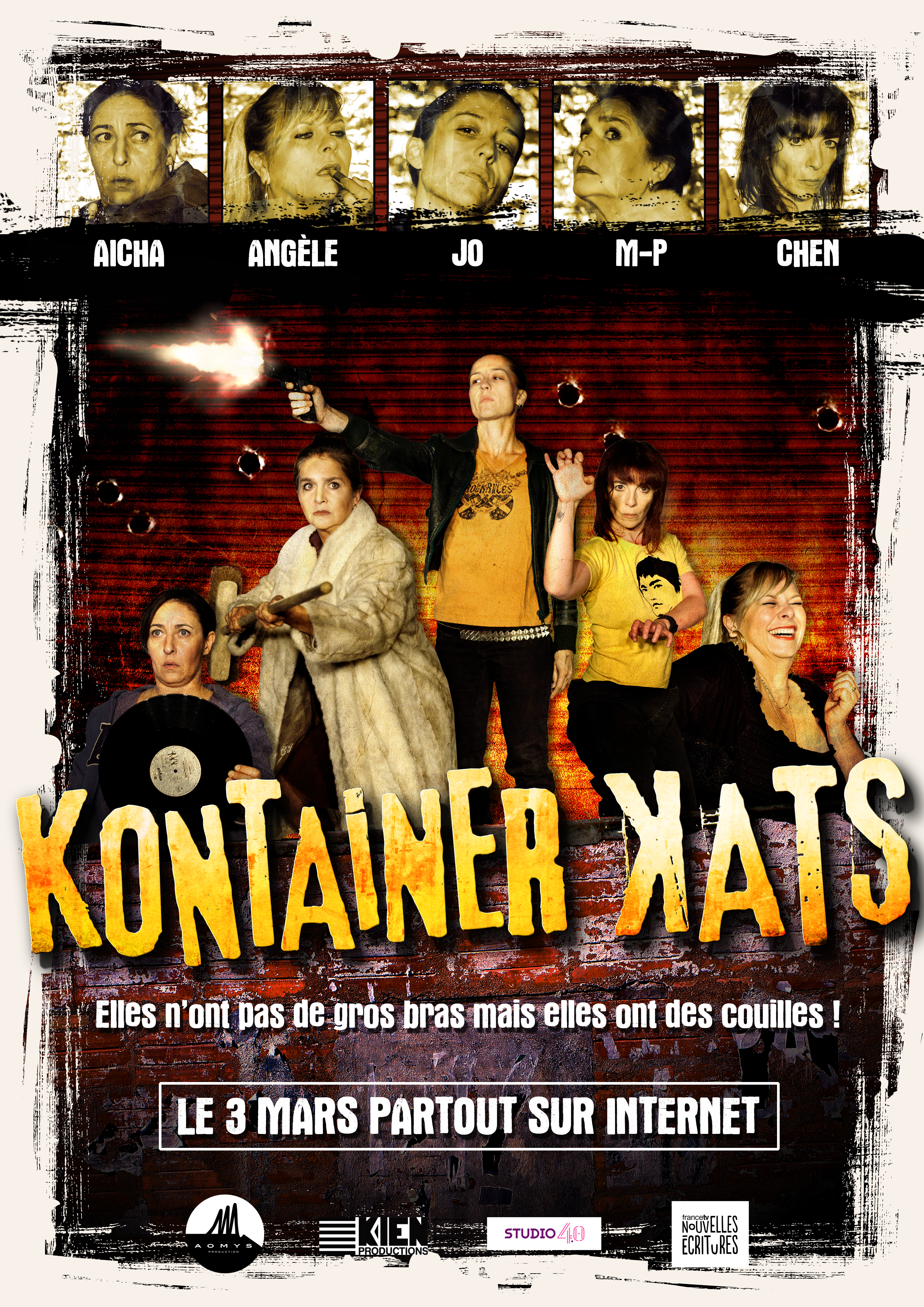 Synopsis
Don't go thinking, but even for a hold-up there is a phase of job interview.
But not everyone who wants to be a human resources manager  is qualified to be one… Especially when you come out of slammer like Joelle. Or is good-for-nothing rising like Angela.
So we are entitled to ask : Marie-Pascale, the cousin of Angela – bourgeois wearing a fur coat became a full time unemployed woman, on high doses of medication and ready to do anything to change her situation… is she really the ideal candidate for a hold-up ?
The Kats is a bunch of good-for-nothing who rob a bank.
Well who are planning to rob a bank.