Co-produced with Fandango (Roma), Portobello Pictures, RAI, RAI Uno and Canal +.
With Eurimages's support
Distributed by MC4
Directed by Giacomo Campiotti
Written by Alexandre Abadachian, Marco Piatti, Giacomo Campiotti
Starring Fabrizio Bentivoglio, Sandrine Dumas, Valeria Golino, Giancarlo Giannini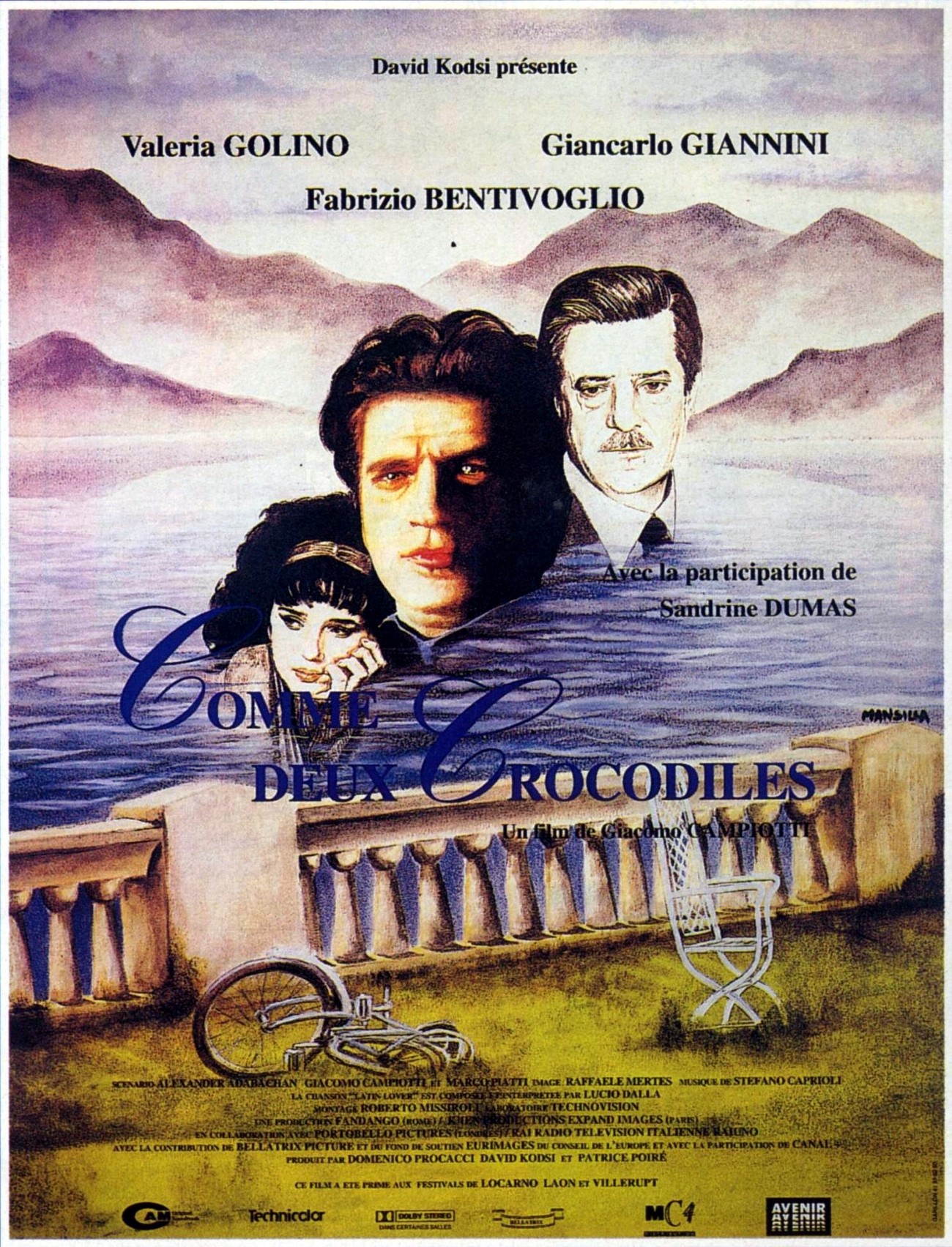 In this movie written with Russian scriptwriter Alexandre Abadachian, Giacomo Campiotti transposed to our time an old story told in the Bible and the Coran: the one of Joseph and his brothers.
The action doesn't take place in Palestine nor in Egypt, but in Paris and on the lack of Côme.
Joseph became Gabriele (Fabrizio Bentivoglio), a brilliant Parisian art expert, born in Italy, who comes back to his childhood town in order to revenge of injuries his brothers made him endure. Indeed at the death of his father (Giancarlo Giannini), whom he was the favorite son, his brothers chased him from the family residence.
"Cartes jeunes" Prize and Oecuménique Prize at the 1994 Locarno's Festival
Grand Prize at the 1994 N.I.C.E (New York)
Jury Prize at the 1994 Sao Polo Festival
Public Grand Prize at the 1994 Villerupt Festival
Young Public Jury Prize at the 1995 Laon International Film Festival
Jury Prize of the LAON French Union for Children's Movies in 1995
Official Broadcast at the 1995 Paris Festival 
Nominated for Best Foreign Language Film at the 1996 Golden Globe Awards